This is one of my favourite flow charts: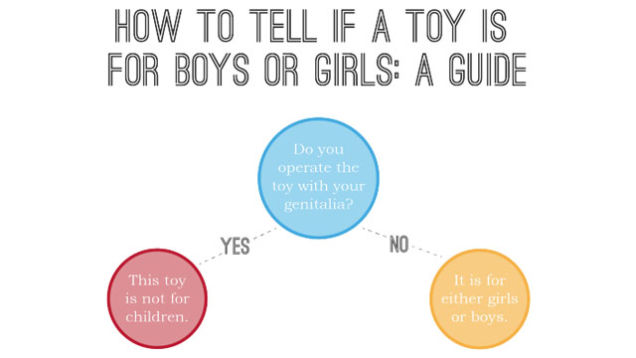 Image by Kristen Myers Design/Paranoid Shiksa Feminista.
In case you can't see that, it says: "How to tell if a toy is for boys or girls: a guide. Do you operate the toy with your genitalia? If yes, this toy is not for children. If no, this toy is for either girls or boys".